What are Scan-to-Cook Groceries?
Scan-to-Cook groceries are store-bought products the Tovala oven can cook perfectly just by scanning their barcodes. Currently over 750 store-bought foods are Scan-to-Cook Groceries (and we're adding more all the time!).
What groceries are Scan-to-Cook Groceries?
You can search for your favorite food or brand here! Currently, you can Scan-to-Cook Trader Joe's frozen foods that have oven cook instructions, plus 200+ other foods from these brands: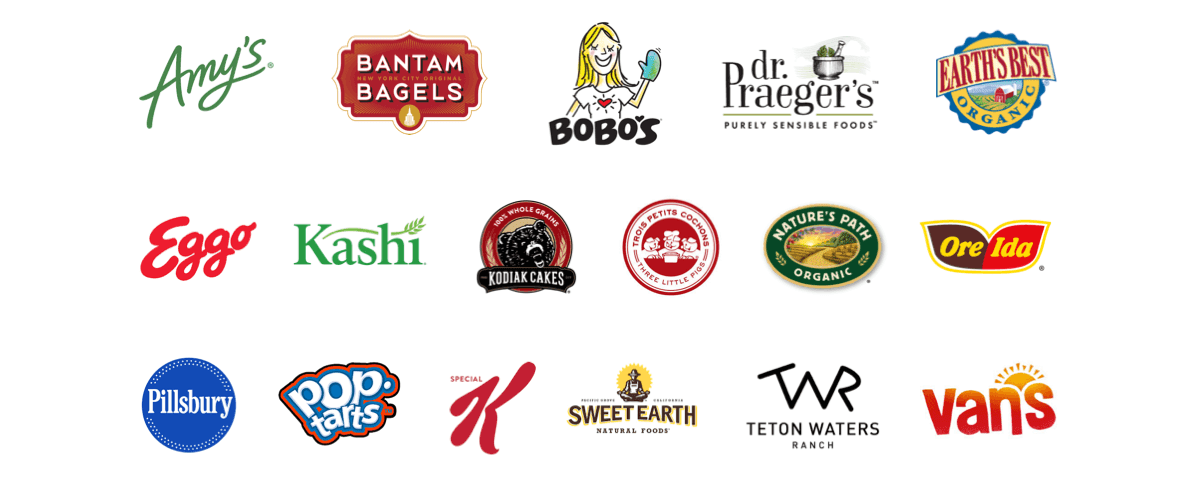 Scan-to-Cook Groceries Quick Tips
When scanning Scan-to-Cook Groceries with the Tovala App, follow these quick tips.
Preheating: Not needed!
Oven Rack Position: Always the lowest.
Following Cooking Instructions: Only follow if they say to poke holes/flip, etc.
Foil-Covered Tovala Sheet Tray: Use when cooking, unless instructions say to put food directly on rack.
Scan-to-Cook Groceries FAQ
When will you be making more grocery store foods available to cook via barcode?
We're actively working on adding more to our database. We'll release more in the near future.
What are the benefits of cooking via barcode in the Tovala Oven?
We make cooking grocery store foods more convenient, eliminate preheating, and improve how your food cooks. The Tovala Oven can automatically switch between multiple cooking modes and temperatures to cook your food better than any other oven would.
When I cook grocery store foods via barcode, can I ignore all the cooking instructions on the packaging?
You can ignore the instructions that specify preheating, temperature, cook time, and oven rack location (cook on the center rack, etc.). However, for the best results, you should still follow any action instructions, including instructions for removing or puncturing film, flipping, stirring, rotating, etc.
Does the Tovala Oven always use multiple cooking modes and/or steam when it cooks via barcode scan?
Our chefs figure out what works best for each food. Sometimes that means using multiple cooking modes and/or including the oven's Steam mode, and sometimes it doesn't.