If you're changing ovens (getting a replacement, changing to a new model, etc.), you can remove your old oven in the Tovala App and connect to your new oven, all without creating a new account.
How to set up your new oven with your existing account:
Make sure you have the most up-to-date version of the Tovala App.

Delete your existing oven from the account you control it from.
Open up the Tovala App, then go to Settings > Oven > Remove Oven to remove the oven from your account.
Once your oven has been deleted, return to Settings and click on Oven (Pair an Oven)
Follow the prompts to connect your new oven to 2.4GHz WiFi and pair to your account. You'll be ready to start cooking again in no time!
. .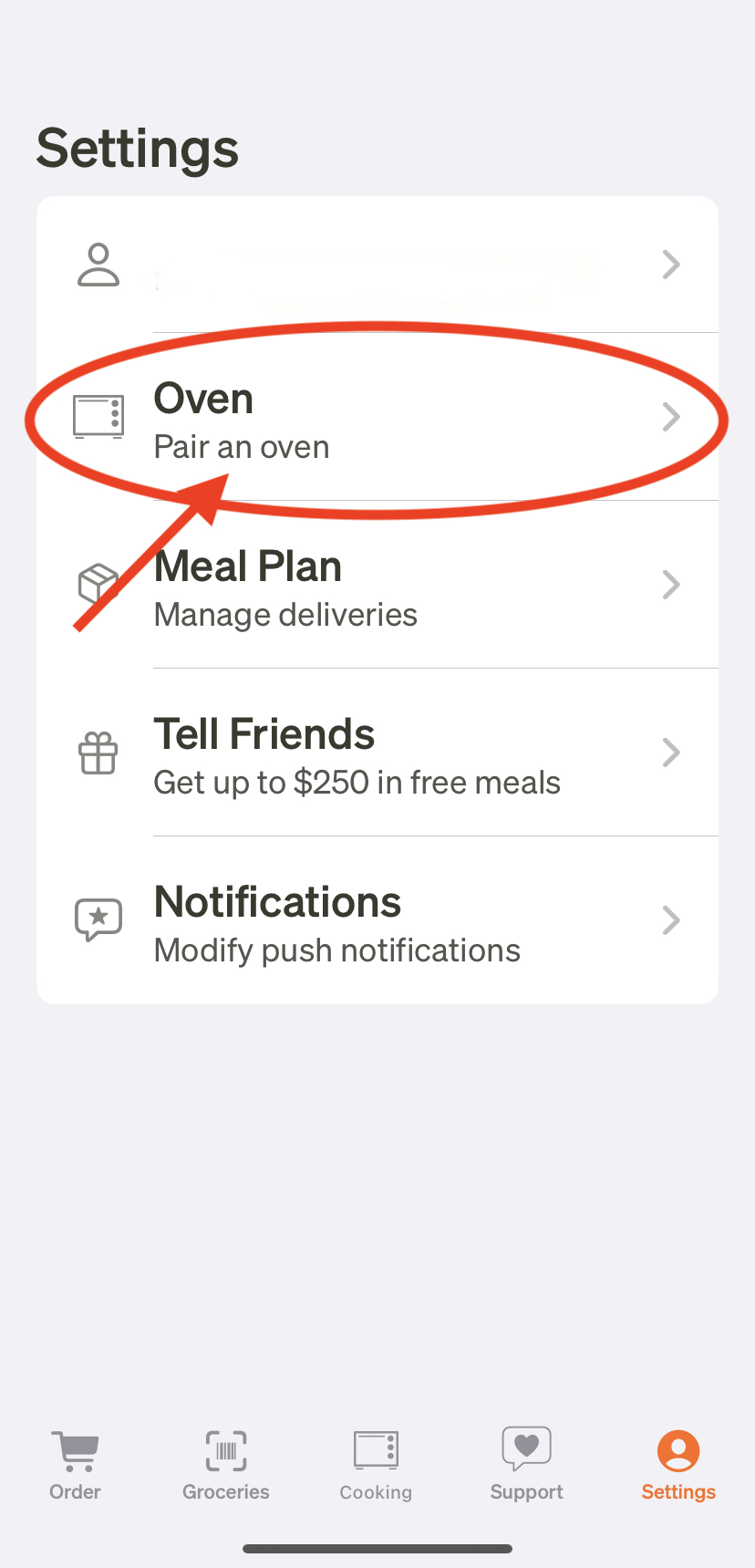 Will the custom cook cycles I made on my old oven transfer to my new oven?
Yes, but if you switched to a different oven model, the exact modes in the cook cycle may look a bit different.
When you pair a new oven model in the Tovala App, you will still see your custom cook cycles in the Cooking tab under "Oven". Because different smart oven models have different cook modes, your custom cook cycle might include some modes that your new oven doesn't have. . Luckily, when your new oven actually starts cooking, it will just convert those old modes into the nearly equivalent modes that it DOES have. The end results should be close but may vary, so feel free to make tweaks to the cook cycle when using it on your new oven.
For example

: A recipe created with the

Smart Oven Pro

that used a

Steam

step will still show that Steam step in the Tovala App. But when it's cooked using your new

Smart Oven Air Fryer,

the cycle will be converted and cooked using the closest equivalent mode (in this case, Bake).
I want to own two ovens at once!
You're speaking our language! Currently, you can't use the same account to control two ovens in the Tovala App. However, you can use a second email to create a new Tovala account if you have more than one oven.