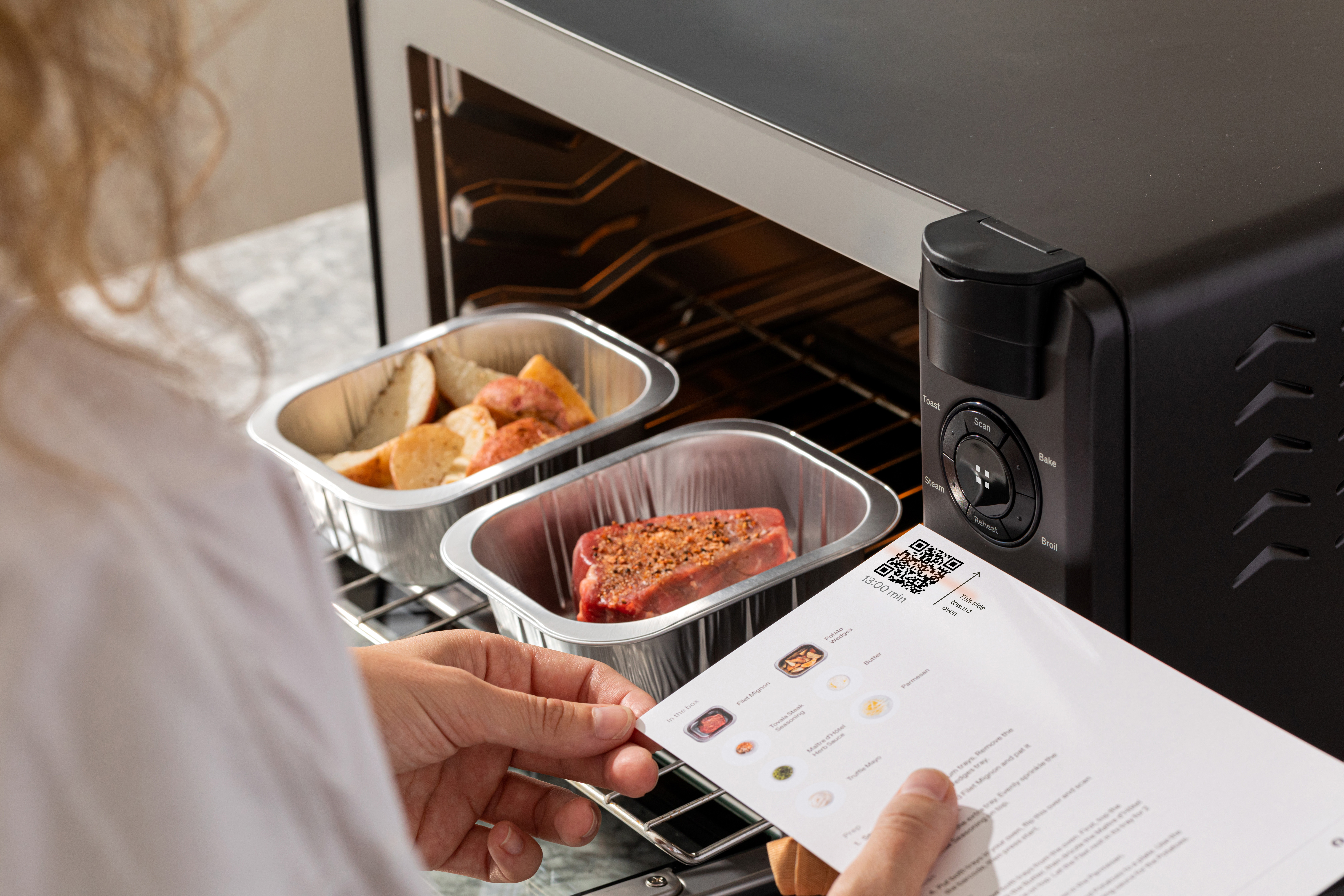 Press your oven's Scan button.

A red light will appear and indicate where to line up the barcode.

Hold the barcode steady approximately 3 to 4 inches below the scanner.
When your oven successfully scans, it will beep and display a cook time.
Press Start to begin cooking.
Having trouble getting the barcode on your Tovala Meal to scan?
No worries! As long as your oven is still connected to WiFi, you can cook your Tovala Meal from the Tovala App.
Open up the Tovala App, go to the Order tab, and select Past Orders.

Scroll through your order history and select the meal you'd like to cook.

Press the Cook button to send the meal's cook cycle from the cloud to your oven.
Press Start on your oven to cook.