If your oven gets disconnected from WiFi (your internet changes, you get a new router, etc) you can reconnect it using the Tovala App by removing the oven from your account and following the WiFi connection process again.
How do I know if my oven is disconnected from WiFi?
There are a few ways to tell if your oven is no longer connected to your WiFi network:
The "no WiFi" icon (WiFi symbol with an exclamation point over it) flashes on the middle display of the oven.
The oven scans barcodes but does not load a cook cycle and plays the error sound.
You are not able to push a cook cycle from the Tovala app to the oven.
How to reconnect your oven to WiFi:
Unplug your internet router, wait 3 minutes, then plug it back in.

Once your router has come back online, wait 1 minute and then check if your oven has reconnected by scanning a meal insert or pushing a cook cycle from the app.

If oven is still not connected, then proceed to step 4 to remove and reconnect the oven to your account.

Make sure you have the most up-to-date version of the Tovala App.

Remove your oven from the account you control it from.
Open up the Tovala App, then go to Settings > Oven > Remove Oven (iOS) or tap the trashcan (Android) to remove the oven from your account.
Once your oven has been removed, return to Settings and click on Oven (Pair an Oven)
Follow the prompts to connect your oven WiFi and pair to your account. Make sure to select the right WiFi network and enter the correct network password. You'll be ready to start cooking again in no time!
. .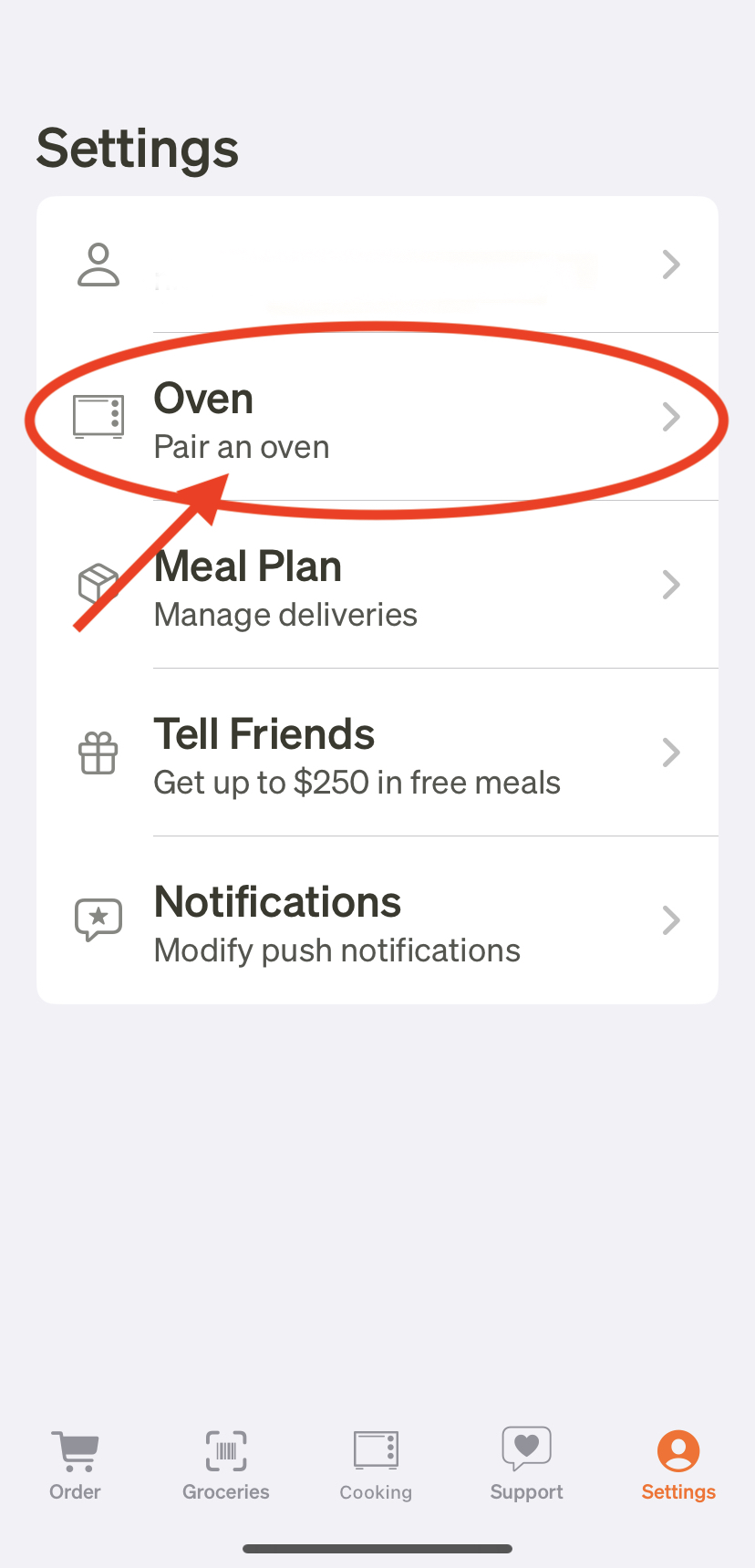 Detailed Oven Connection Guide for iPhone